16/09/2008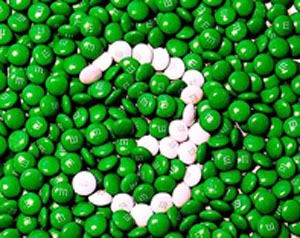 I'm a bit lazy today so not much blah blah blah, just three cool edits...
Ace Frehley - New York Groove (Sir Billy screamo re-edit)
Main Stem - Ray's llama
Nassau - Errol Flynn (long mix)
Publié par

Bimbo3000
à 19:40
Aucun commentaire:

We still have trouble with the Divshare account so I decided to post a fresh video and some news.
A fantastic album of psychedelic folky caribean tunes by this man is gonna be re-released soon so watch out...
Two of my favourites french producers are on the way to come up with fresh stuff. First
Danton Eeprom
made a remix of Texas rangers by
Zombie Zombie
that gonna hit the shelves soon and provided by
Versatile
. The 12" is named Dog walker. This tune (you can't find it anywhere else) is not on the LP and you could find three different versions and the Danton's remix.
1 - Dog walker
2 - Dog walker (Drums and vocal version)
3 - Texas rangers (Danton Eeprom remix)
4 - Dog walker (Vocal mix)
To keep the business in the family, the second man I'd like to talk about is
Joakim
. It's no news that he's a really great producer for years now. So he decide to make a compilation of his greatest remixes... I'm happy cause he puts in it the remix he did for Lionel Hampton and his "rock-it-esque" tune, Vibromatic, which is one of my fav' for years. Of course you could find it on
Tigersushi
. Here is the tracklisting :
1 - Annie "It's too late" (Joakim remix)
2 - The Chap "Ethnic instrument" (Joakim remix)
3 - Dj Medhi "Pocket piano" (Joakim "Piano debout" remix)
4 - Zombie Zombie "Driving this road until death sets you free" (Joakim remix)
5 - Tiga "Pleasure form the bass" (Joakim remix)
6 - Late of Pier "The bears are coming" (Joakim remix)
7 - Clashing Egos "Aming neberre" (Joakim remix)
8 - Alter Ego "Why not" (Joakim remix)
9 - Cut copy "Heart on fire" (Joakim remix)
10 - Lionel Hampton "Vibromatic" (Joakim "Vibromatic" remix)
11 - Antenna "Camino del sol" (Joakim remix)
12 - Max Berlin "Elle et moi" (Joakim remix)
Check also a new 12" on Tigersushi :
Desmond & the Tutus
"Kiss you on the cheek" with a great remix by King of Town that could grab on the
2:4 hours blog
.
Publié par

Bimbo3000
à 18:10
Aucun commentaire:

10/09/2008
Sorry for the divshare account : it doesn't work anymore cause we have reach the download limit (which is a good thing in fact !).
No time to fix it in the next days cause we are quite busy organizing the venue of Pilooksi for the first Electric-Spanking party but I promis to check it next week. Apologizes... And for those who are near from Annecy, come and join us. If you are on facebook, just search for Pilooski and you'll find the event, if not just send us a mail.
Publié par

Bimbo3000
à 18:03
Aucun commentaire: