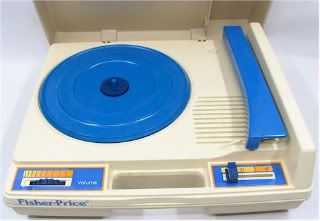 100% electro free with this selection of my man Frankito Hutchinson. This guy is the heaviest digger I know : he's what we call an obsessive records buyer... I even don't wanna know how many records he's got ! So it's a normal thing that I invited him to drink some rosé at home a friday evening and record him to share with you, isn't it ? You will propably gonna heard about him more and more here cause he's hot like hell and above all thinks records have to be heard by people so, he's always spreading more sound... He's working on a reedition of an obscure french 7" too : the original is very sought after and of course madly expensive so, stay tuned cause we'll talk about it when it comes. Now, have a drink, light a pot, turn down the lights to set the mood and enjoy !
Frankito Hutchinson - At the apero !
1 - Radio intro - A few thoughts for the day
2 - Willie Wright - Righ ton for darkness
3 - Milton Wright - Keep it up
4 - Visions of Tomorrow - Galaxy
5 - Freak - Musical intimador
6 - Jackson Jones - I feel good
6 - Ted Coleman Band - If we take the time (Where do we go from here)
7 - Firefly - Love is gonna be on your side
8 - T.M.S - Get the feelin' "
9 - Pazazz - So hard to find (7 Samurai mix)
10 - Hokis Pokis - Nowhere
11 - Milton Hamilton - Crystalized
12 - Monika Linges Quartett - Running
13 - Lilian Alexander - Lilian's boogie (Tom Noble mix)
14 - Christina Lover - Sofrito (edit)
15 - Lonnie Liston Smith & the Cosmic Echoes - A chance for peace